Joni Barry
Professor of Physical Therapy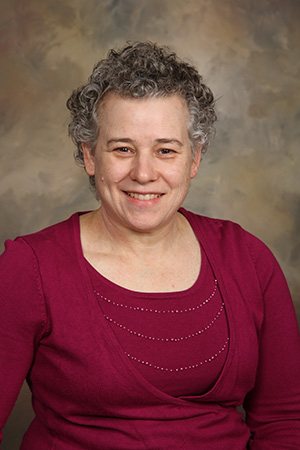 Phone:
Work
314.529.9608
Email:
jbarry@maryville.edu
Education
BS in Exercise Science, University of Iowa Masters in PT, Beaver College (now Arcadia U)
Post-professional DPT, MGH Institute of Health Professions
Courses Taught
Patient Management; Examination Procedures; Systems & Disease III; Neurologic Conditions and Management; Advanced Assessment
Research Interests
Individuals with Chronic Hemiparesis and Balance
Selected Publications
Research presentations at CSM and MPTA; manuscript accepted with JNPT
When I'm Not Teaching
When I am not teaching I stay busy keeping up with my children's various activities (music, tennis and dance) and trying to practice what I preach be getting exercise. I continue to also work in clinical practice seeing adults with neurologic dysfunction. I was fortunate to get to travel to Europe last summer visiting Greece and Italy, just amazing!