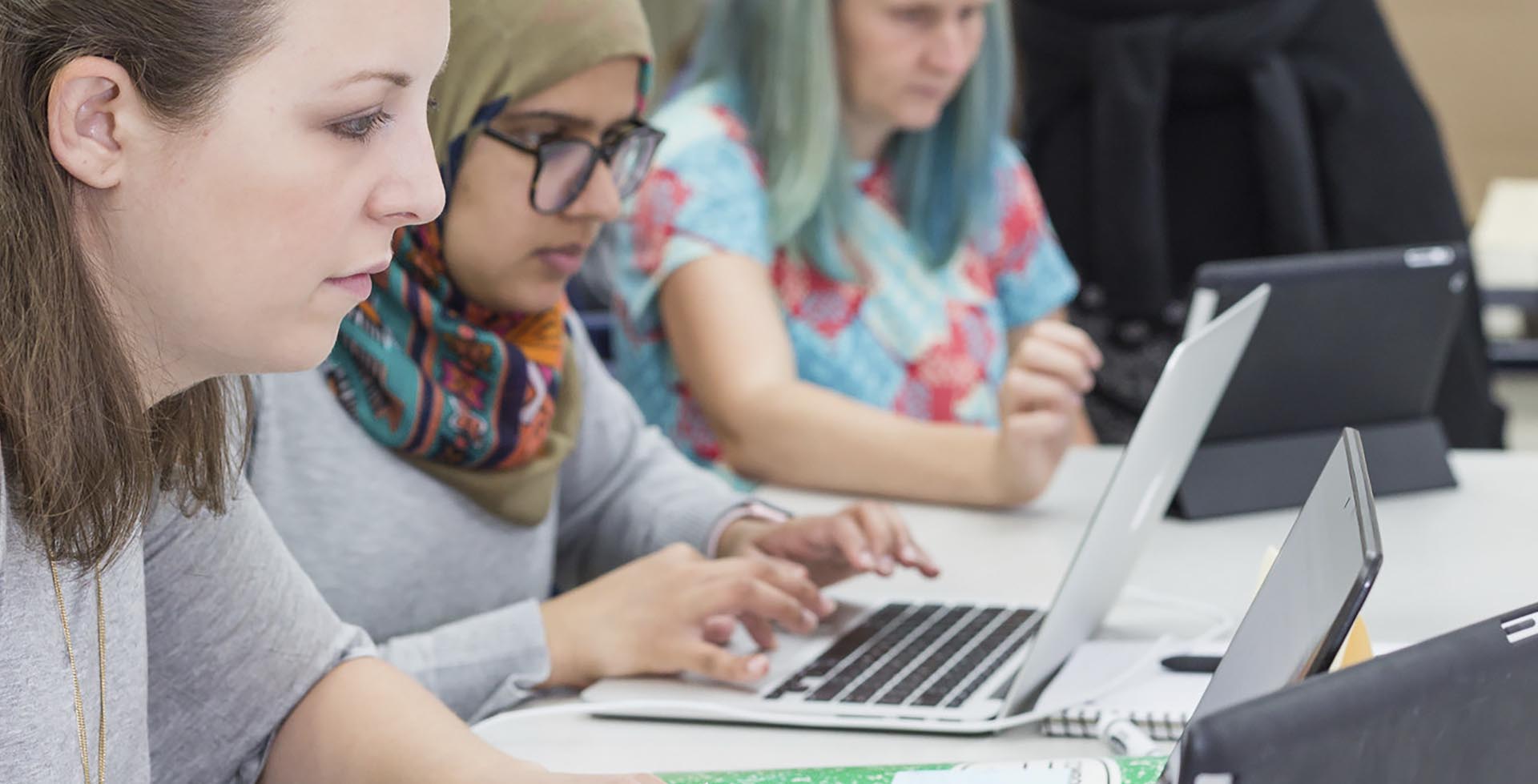 Certificate in Stem Education
June 8 – 25, 2020
As a result of the expanding coronavirus pandemic, and in an effort to limit the potential for exposure, we've made the difficult decision to cancel all summer camps on Maryville's campus.
Registrants will receive a full refund for the participation fee already collected. Registrants will be contacted by email with details on the refund process.
We apologize for the inconvenience this may create. Please be assured how much Maryville values the opportunity to host young students on our campus each summer for academic, athletic and enrichment programs.
We hope you and your family are healthy and safe during this challenging time.

There is a tremendous national and global need for increased education integrating science, technology, engineering, and math (STEM) to bolster the pipeline of talented individuals ready for 21st century careers. Now PK-12 teachers, librarians, media specialists, technology trainers, principals, instructional coaches, and others interested in meeting state and national standards while engaging students in STEM can participate in this innovative program. Learn to integrate STEM into the classroom with research-based best practices led by expert educators in the field.
Complete the entire program during the weeks of June 8-25, 2020. Classes will meet from 9 a.m. – 4 p.m. at Maryville University.
Register by May 15, 2020
Total Program Cost = $1,200
Full-time Maryville students can apply for a $1000 scholarship by submitting 1) a letter of no more than 500 words on why they would like to earn their STEM Education Certificate and 2) a list of three references each with a phone number and email address to Michelle Schoeck at mschoeck@maryville.edu by March 31 of the enrollment year. The scholarship is a tuition waiver and has no cash value. It is non-transferable.

For additional questions, contact:
Michelle Schoeck at mschoeck@maryville.edu.


Courses include:
► STEM Introduction
► Project-Based Learning
► STEM Problem Solving
► Electives
Electives include:
► Architecture
► Creating Music with Code
► Digital Field Trips
► Escape Rooms
► Forensic Science
► Maker Movement
► Novel Engineering
► Robotics
*Up to 6 University credits
STEM Ed Certification Program 2020
June 8-25, 2020
June 8, 9:00-12:00, 1:00-4:00: EDUC 548 – STEM Introduction, Kern 1112 (Michelle Schoeck)
June 9-10, 9:00-12:00: EDUC 549 Project Based Learning, KERN 1112 (Michael Dragoni)
June 9-24, 1:00-4:00: EDUC 629 – STEM Problem Solving, KERN 1112 (Michelle Schoeck)
June 15-16 (9:00-12:00)
Electives 3 & 4
June 17-18 (9:00-12:00)
Electives 5 & 6
June 22-23 (9:00-12:00)
Electives 7 & 8
EDUC 560-04
Robotics
Chris Sellers
Kern 1113
EDUC 560-06
Digital Fieldtrips
Dustin York
Kern 1113
EDUC 560-07
Novel Engineering
Shenee McCoy
Kern 1112
EDUC 560-08
Integration of Music using EarSketch
Ashley McGhaw
Kern 1113