Change Announced in St. Louis Speakers Series Schedule
---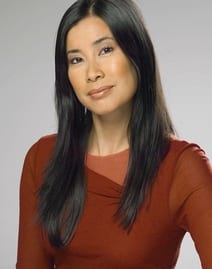 1/13/11
A change in the St. Louis Speakers Series schedule at Powell Symphony Hall has been announced. An unavoidable conflict has arisen on Peggy Noonan's schedule that prohibits her from speaking as planned on Thursday, Jan. 27. However, Lisa Ling, scheduled to speak on Tuesday, Feb. 22, has agreed to exchange dates with Noonan. Accordingly, Lisa Ling will be our featured speaker on Jan. 27 and Peggy Noonan will appear on Feb. 22.
Ling will also give a brief campus presentation, followed by a Q & A, at 1:15 p.m. in the Auditorium prior to her evening appearance. Her campus visit is free and open to the public.
Known for her passionate and in-depth coverage of stories mainstream media tend to overlook, Ling has balanced international reporting with her role as host of National Geographic Explorer, and earlier, The View. She also served as a field correspondent for The Oprah Winfrey Show. This year, she launches her own series on the new Oprah Winfrey Network. Her appearance in St. Louis is sponsored by Ladue News.
Please note that "Peggy Noonan" tickets dated Jan. 27, will be honored for this month's lecture with Lisa Ling.
Peggy Noonan, former presidential speechwriter, is a widely admired columnist for The Wall Street Journal and the best-selling author of eight books on American politics, history and culture.  Noonan's essays have appeared in TIME, Newsweek, The Washington Post and other publications, and she provides frequent political commentary on television. Noonan's most recent book is Patriotic Grace. Her appearance in St. Louis sponsored by Emerson.
Other upcoming speakers:
Robert F. Kennedy Jr
March 22, 2011
Kennedy is an environmental attorney and advocate.
Debate: Karl Rove vs. Howard Dean
April 21, 2011
Rove is a former presidential adviser and deputy chief of staff; Dean is a former Vermont governor and chairman of the Democratic National Committee.