BACHELOR'S IN
STUDIO ART
BACHELOR'S IN
STUDIO ART
Inspired
to Create.
Inspired to Create.
When you enter Maryville's Studio Art program, you'll be exposed to numerous types of studio experiences, and you will graduate with a diverse, top-notch portfolio.
A studio art degree is intended for the student desiring a broad exposure to the study of fine art with an opportunity to pursue a required minor or dual major in a complimentary discipline. Communication and business are among the most common academic pairings. Like all of our Design & Visual Art programs, it is accredited by the National Association of Schools of Art & Design (NASAD).
PROJECT-BASED LEARNING
Students in any of the Design and Visual Arts programs, including studio art, have a chance to work with Maryville's 3D printer. The printer uses thermoplastic polyester derived from renewable biological sources such as corn starch and sugarcane, and layer by layer it can create chairs and other products.
PROFESSIONAL
PARTNERSHIPS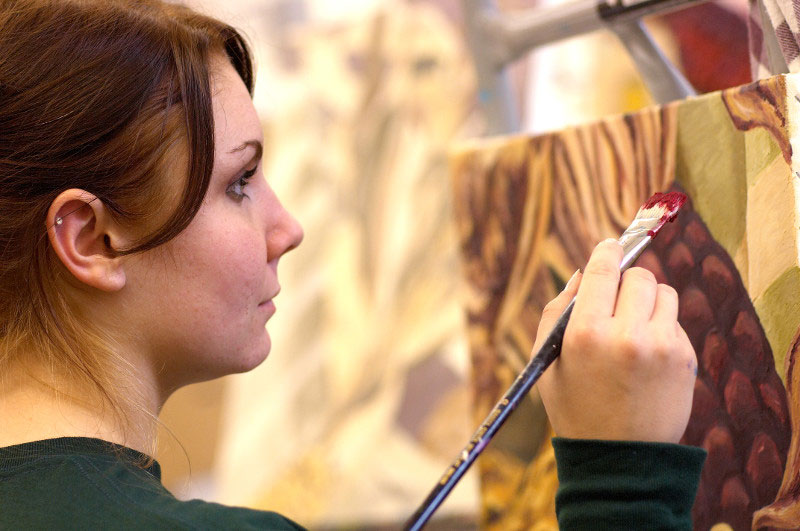 St. Louis is the home of many renowned museums and galleries with an exceptionally engaged and active creative community. This makes Maryville's home city an ideal location for the study of studio art. We continually cultivate and maintain relationships throughout the St. Louis design community and beyond to ensure that internship experiences are tailored to meet our students' interests, and assist them in building valuable experience.
FEATURED
FACULTY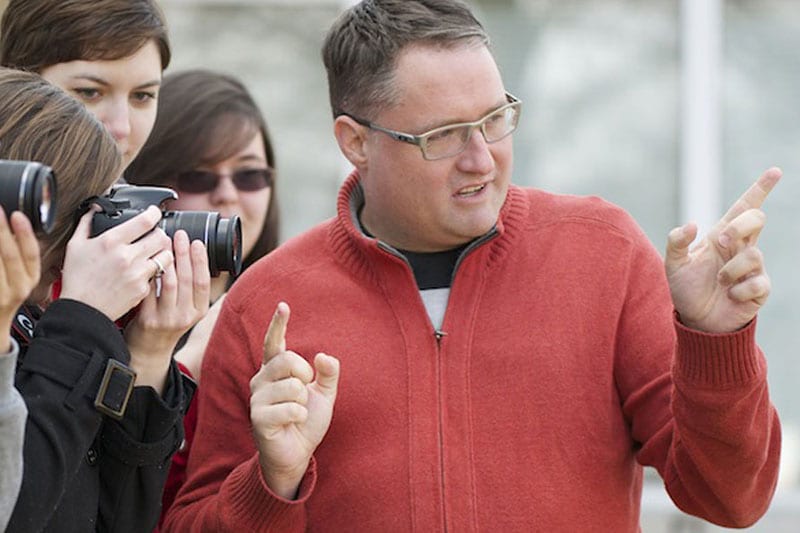 Scott Angus MA, MFA Director of Photography and Video Studies encourages students to seek fresh perspectives and be active participants in the world. He gives students a wide lens through which to view the world from his twenty years as a humanitarian and travel photographer and a freelance commercial photographer working in Los Angeles, New York, London and Sydney. Angus has shown work in galleries around the world, led photography and video expeditions abroad, and even photographed humpback whale births in the Pacific Ocean.
THE BIG PICTURE
The goals of the Studio Art program are to prepare you for a career in art and design, or to assist you in pursuing graduate studies in studio art (M.F.A.), medical illustration or arts administration. Many of our students become entrepreneurs or begin careers with established employers. Recent graduates have worked on art restoration and video production, created mosaic and mural commissions, taught at Craft Alliance, designed for a custom jewelry company and installed exhibits at various venues.
SALARY
TOP 10%
$101,400 MEDIAN
$48,960
JOB GROWTH
6%
ESTIMATED
through 2026
3,100 NEW JOBS THROUGH 2026
LARGEST EMPLOYERS
in this field:
*Data on this page provided by the Bureau of Labor Statistics.
*Data on this page provided by the Bureau of Labor Statistics.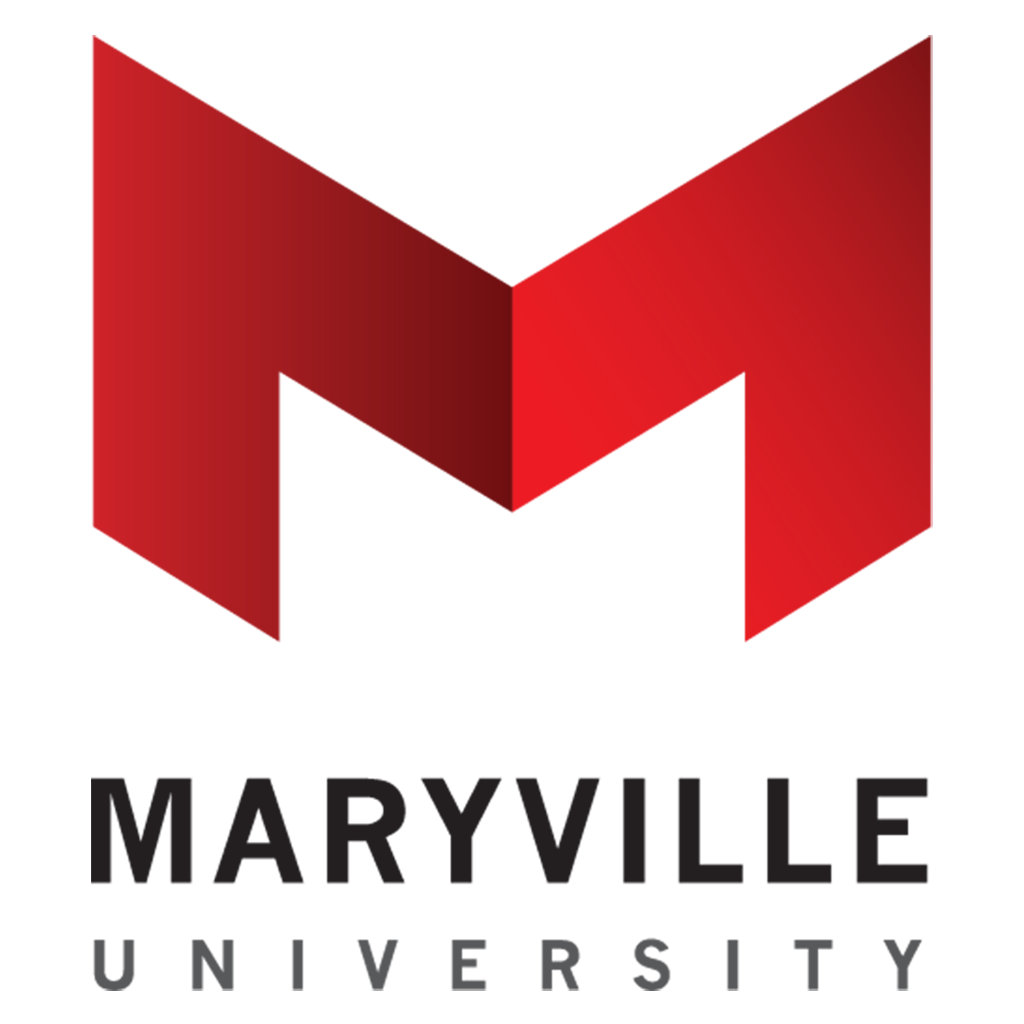 Grow your passion for making art by enrolling in
Maryville's Studio Art
program and turn your desire to become an artist into a rewarding career.
REQUEST INFORMATION