BACHELOR'S IN INTERACTIVE DESIGN
BACHELOR'S IN
INTERACTIVE DESIGN
Creative
Problem-Solving Through Emergent Technologies.
Creative Problem-Solving Through Emergent Technologies.
The Interactive Design program at Maryville University combines a solid foundation in formal design with a forward-looking focus on digital media.
Interactive Design, a specialized application of graphic design, provides students with a marketable skill set for today's ever-changing digital landscape.
Students in the Interactive Design major can study web design, motion graphics, UI and UX design, mobile application design and digital storytelling. Interactive designers can find employment in all design, advertising and marketing-related industries. Maryville's Interactive Design degree also prepares students for careers in specialized areas such as film making, gaming, information design and eLearning.
PROJECT-BASED
LEARNING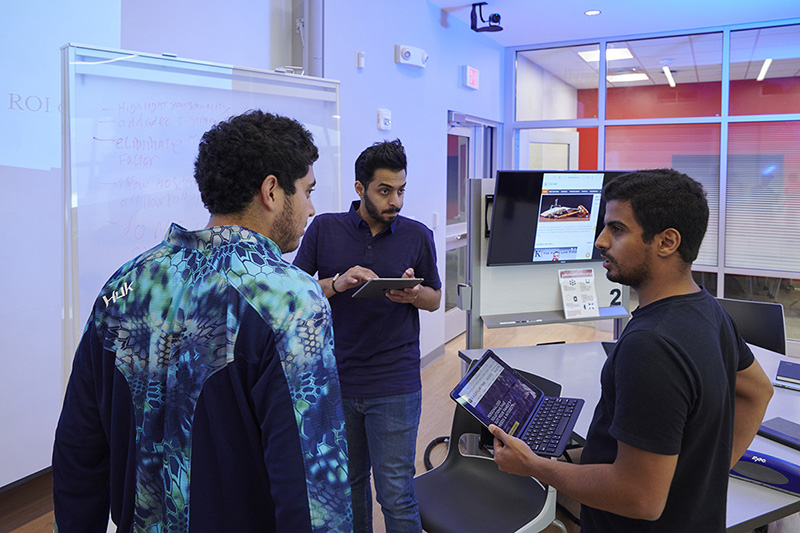 Seniors in the interactive media design program participate in an annual senior show in the University's Morton J. May Foundation Gallery where they display their work to the general public. Students in the program also develop and produce personal design projects of significant scope that prepares them for the workforce.
PROFESSIONAL
PARTNERSHIPS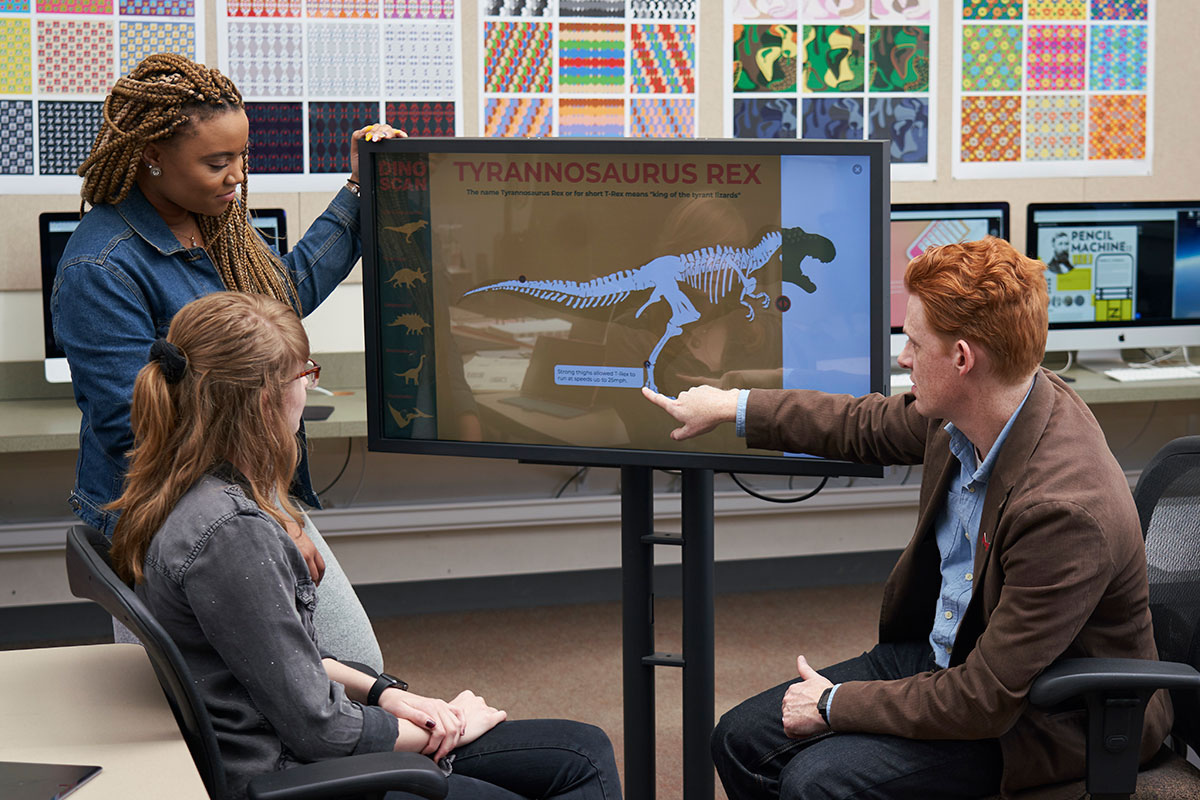 With such well-regarded and long-standing programs, interactive media design majors also enjoy access to an extensive and supportive alumni network of design professionals. We have countless graduates employed and thriving at leading design firms both regionally and nationally.
ONLINE INTERACTIVE DESIGN PROGRAM
THE BIG PICTURE
According to the Bureau of Labor Statistics, consumers will continue to demand more realistic video games, movie and television special effects and three-dimensional movies. Further, an increased demand for computer graphics for mobile devices, such as smart phones, will lead to more job opportunities for digital artists and designers.
SALARY
TOP 10%
$123,060 MEDIAN
$70,530
JOB GROWTH
8%
ESTIMATED
through 2026
6,200 NEW JOBS THROUGH 2026
LARGEST EMPLOYERS
in this field:
*Data on this page provided by the Bureau of Labor Statistics.
*Data on this page provided by the Bureau of Labor Statistics.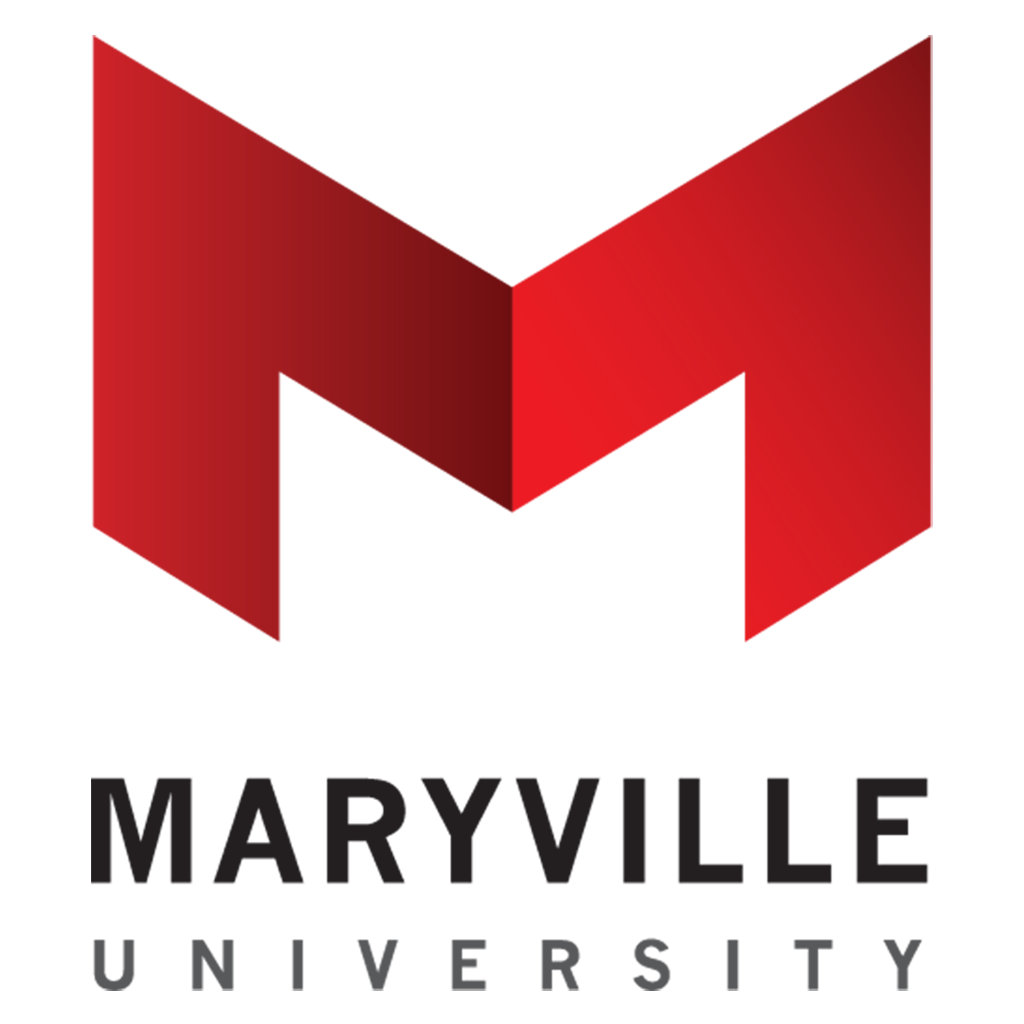 Follow your passion for design while gaining marketable skills with a
degree in Interactive Design
.
REQUEST INFORMATION