Anita Kruse to Deliver Commencement Address
---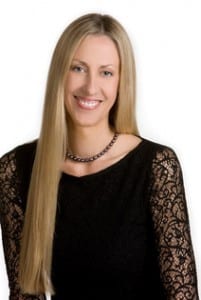 3/23/10
Maryville University has announced that Anita Kruse, founder of the Houston-based Purple Songs Can Fly Project, will deliver the University's commencement address on Saturday, May 1. Kruse has been described as a "rare blend of visionary artist and powerfully inspired performer."
"We're delighted to welcome Anita Kruse back to Maryville University," said President Mark Lombardi. "Her Purple Songs Can Fly Project served as a model program for Maryville's successful Kids Rock Cancer initiative and we're honored to share her meaningful, uplifting message with our graduates and their families and friends."
Purple Songs Can Fly Project, a non-profit organization, provides a creative, musical outlet for children at Texas Children's Cancer Center. Using the in-house recording studio she designed – the first of its kind on a pediatric cancer floor – Kruse works with children to write and record their own songs, creating a tangible symbol of hope and healing.  Each child's dreams, feelings and imagination take wing through the creativity of music, helping him or her to rise above obstacles of illness. Since the inception of Purple Songs Can Fly four years ago, more than 155 songs have been composed. Some of the songs have been included on in-flight playlists for Continental Airlines. The songs have also traveled aboard two NASA space shuttle missions and, thanks to astronaut Scott Parazynski, a Purple Songs Can Fly flag now waves on the summit of Mt. Everest.
"I am honored to give the commencement address to the 2010 graduating class of Maryville University," Kruse said.  "I hope to convey to the graduates the same sense of hope, resilience and wonder that I see in the children through the power of music and creativity."
A classically trained pianist, Kruse earned a bachelor of music degree in piano performance from the University of Connecticut in 1983 and a master of music degree in piano performance from the University of Michigan in 1987. Kruse has performed throughout the United States and internationally. As the Anna Jones Fellowship visiting artist, Kruse presented concerts at Bard College in New York. She has also served as an artist-in-residence for an elementary school directing children's original musical productions, and as a composer-in-residence for Worship Weavers, a group of women clergy.
After arranging and producing her first two CDs, Kruse recorded five more CDs with her husband, arranger and producer Robbie Parrish. "If We Can Fly to the Moon," a song dedicated to the victims of the 9/11 tragedy, played aboard the space shuttle Endeavor during its November 2002 mission.
In addition to her work with Purple Songs Can Fly Project, Kruse performs with Trio Angelico and serves as composer-in-residence, pianist and director of the Passionate Pop Series for Divas World Productions, a Houston-based, non-profit arts organization dedicated to presenting concerts that enrich lives through the integration of music and the mind.
Journalist and ABC News correspondent Cokie Roberts, previously announced as this year's commencement speaker, will instead deliver the address for Maryville's 2011 graduation ceremony. Roberts requested the schedule change because of a family commitment.
About Maryville University
Founded in 1872, Maryville University is a four-year, private university located in west St. Louis County. Ranked by U.S. News & World Report as one of America's Best Colleges in the Masters-Midwest category, Maryville University students may choose from 50 academic programs, including degrees at the bachelor's, master's and doctoral levels. Among recent graduates, 82 percent are employed or attending graduate school. More than 16,000 Maryville alumni work and live in the St. Louis region.