The Heart of Health Care
We SALUTE the Maryville Nursing community.
For more than two years, you've been working tirelessly in very difficult conditions to care for our society. Your bravery, your empathy and your grit is awe-inspiring.
We are proud to award the Myrtle E. and Earl E. Walker Medal to all nursing alumni, students and educators. The Walker Medal recognizes outstanding contributions or achievement in the field of Health and Wellness.
---
In April, President Mark Lombardi, PhD, presented the Walker Medal to the entire Maryville nursing community during the 2022 Nurse Pinning Ceremony. That medal is now on display in the lobby of Myrtle E. and Earl E. Walker Hall.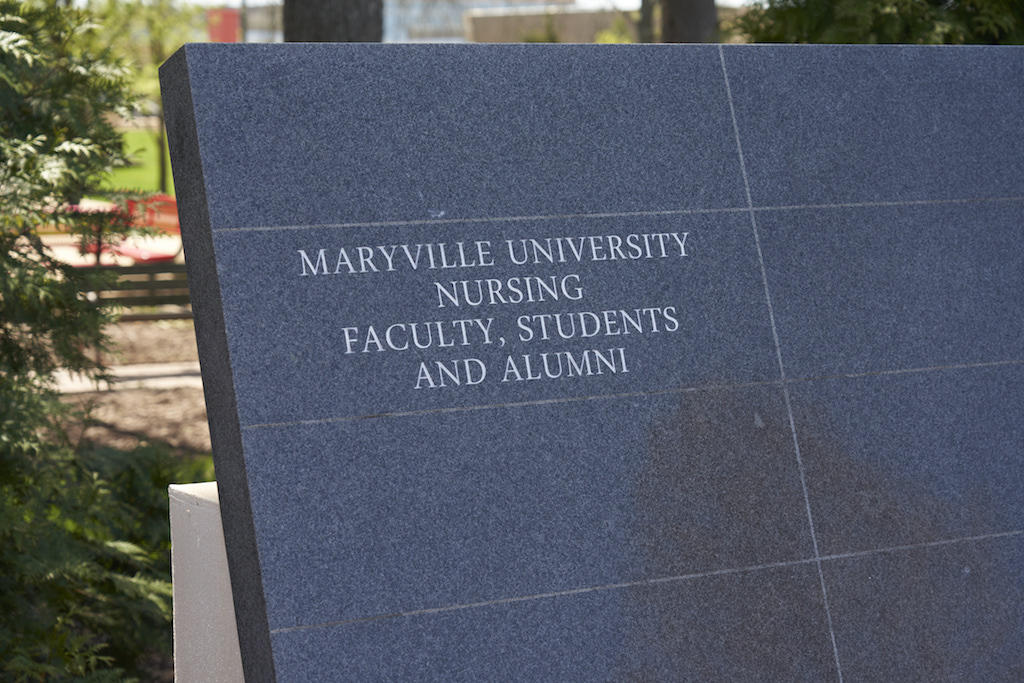 An engraving was also added to the Visionary Leaders Wall on the Gander Quad to honor the Maryville nursing community and recognize those who have made a significant personal impact on the University.
A Special Gift For the Maryville Nursing Community
Each member of the Maryville nursing community will receive a special WALKER MEDAL lapel pin. All nursing alumni need to update their contact information using the form below to ensure they receive their pin in the mail. All current nursing students, both traditional and online, will automatically receive a lapel pin.