Benefits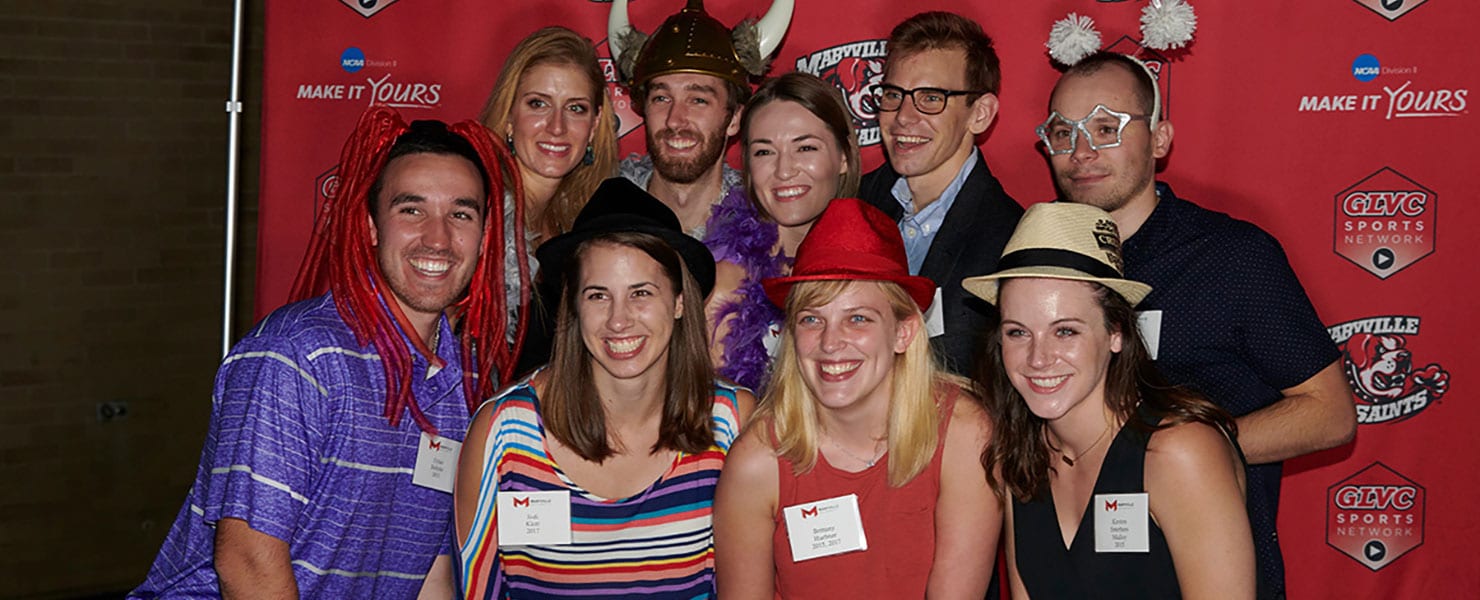 Career Services
Alumni services include resume review, interview preparation, job search strategies, monthly Resume Café and Mock Interview opportunities. Review the Career Connections job postings. Additional resources can be found here, or contact the Office of Career Success & Professional Development at 314.529.9375
Drury Plaza Hotel Chesterfield
Enjoy discounted room rates by booking through Maryville University.For reservations, book online at https://wwws.druryhotels.com/content/maryvilleuniversityathletics.aspx and use corporate code #321329 or call 636-728-7188 for more information.
Maryville University St. Louis Speakers Series
Alumni, faculty/staff, and students/parents get 10% off Open Seating subscriptions. Call the Alumni Office at 314.529.9338 to get your discount code. Visit the St. Louis Speakers Series website to order tickets.
The M Store
Shop online at the The M Store, featuring Saints gear, gifts, hats, apparel and more. 20% discount on all items (with the exception of textbooks and software) in-store or online, using the code "mualumni".
Maryville Fitness Center
We offer all alumni access to the fitness center, gym, locker room, and outdoor tennis court. Be prepared to show your photo ID or Maryville Card at the entrance of Simon Center!
Jewish Community Center
10% off monthly membership dues and waived enrollment fee. Contact Doug Bulaski at 314.442.3426