Online Resources
---

---

---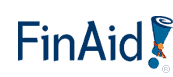 A website with extensive financial aid information including definitions, explanations and additional resources. One of the interactive features is an EFC Estimator with which an applicant can answer question regarding income, asset, family size and number in college and be given an idea of the family's' expected contribution to college costs using federal methodology. It will also explain how this number can then be used to estimate funding available from schools of varying costs.
---

The Missouri Coordinating Board for Higher Education provides information about State funded programs for residents of Missouri attending postsecondary schools within the State.
---

Official site for federally funded national service program offering job opportunities while earning money for college.

This website has information regarding national scholarship competitions, loan availability, the application process, scholarships for disadvantaged and non traditional students, the Federal Application for Aid (FAFSA) and an overall glossary of financial aid terms.
---

The Scholarship Foundation of St. Louis is an organization offering scholarships and no interest loans to area residents.
---

The Gates Millennium Scholarship Program has funding information for minority students.
---


Scholarship and tips for student considering a study abroad program.
---
---

---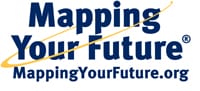 This site has information for both undergraduate and graduate students looking for information about career options and financial aid resources within your state. To help with financial strategies, students looking for loan options can find useful information about loans including anticipated earnings.