Free Application for Federal Student Aid (FAFSA)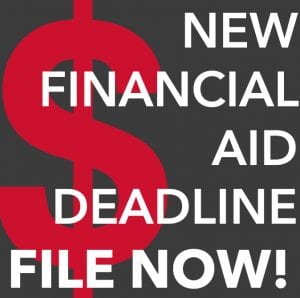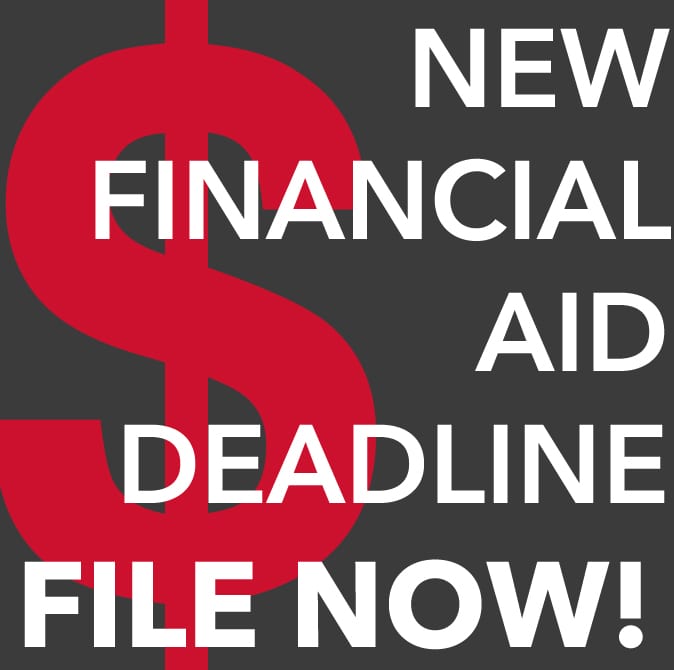 Complete each academic year after October 1 but before April 1.
Be sure to get your FSA ID first at https://fsaid.ed.gov/npas/index.htm
Please access the FAFSA application at https://www.fafsa.gov/
Maryville University institutional code is 002482
If you have filed you federal taxes online and at least two weeks have passed, you can use the IRS Data Retrieval tool offered in the FAFSA submissions process. This will download data elements from your filed tax return to your FAFSA (both student and parent, if applicable). This will save time and ensure accuracy.
Review all information for accuracy and verify Maryville University is listed as your school option. Be sure to follow the entire submission process until you receive a confirmation page.
Should you use estimated tax numbers when initially filing the FAFSA, two weeks after filing Federal tax returns, return to the FAFSA under corrections, change Will File to Have Filed and use the IRS Data Retrieval Option to correct the estimated numbers to reported numbers.
If you are chosen for verification by the federal processor, using the IRS Data Retrieval Option will serve as verification of tax information. In most cases, providing a completed and signed Verification Worksheet will then complete the student's part in verification. If additional documentation or action is required in the verification process, you will be notified by the University of what is needed and how to submit it.
If you do not use the IRS Data Retrieval Process for the 2019-2020 FAFSA application, the only document that can be provided by the student to verify tax data is the IRS Transcript for 2017.  A copy of the 2017 Federal 1040 Tax Return is not acceptable documentation.
If you do not use the IRS Data Retrieval Process for the 2020-2021 FAFSA application, the only document that can be provided by the student to verify tax data is the IRS Transcript for 2018. A copy of the 2018 Federal 1040 Tax Return is not acceptable documentation.
Email the Solution Squad at ssc@maryville.edu or call 314-529-9360 if you have questions about the paperwork the University needs for you to complete verification.
Until verification is completed, no official offer of financial aid award can be provided. Any change to the data used in determining aid that changes can impact eligibility (e.g. registered credits hours, housing, information reported on the FAFSA, funds appropriated to external funding sources, etc.).
How you receive your official financial aid award
Aid will be packaged and made available in your student portal under Financial Aid. You will receive an email when the award is ready to be reviewed, accepted, rejected or adjusted. If revisions occur because of updated or revised data, you will be notified via your e-mail account.
All institutional and external scholarships and grants will be listed as "accepted".  No action is required by you to accept these funds.  Federal loans and student employment must be either accepted or rejected for each semester by the student.  Follow up processing will be sent to explain the steps needed to arrange for these funds to be disbursed after the student accepts them.
With the exception of all campus employment programs (College or Institutional Work Study, Telecounseling, Graduate Assistant Stipends, Phonathon), aid may be used to pay balances due the University.  To determine what programs are tuition specific, review the details on the financial aid award.
Outside scholarships, grants or loans must be reported to the Solution Squad by the student in writing. Student athletes receiving private scholarships must complete additional paperwork required by NCAA regulations before the funds can be added to the award. Check with the Solution Squad or the Athletic Department to determine if this additional paperwork is needed.
Summer semester funding will be determined once the student has registered for summer classes. The student will receive an e-mail via the Maryville e-mail account showing that the aid for the academic year has been revised to include summer eligibility. Summer is the end of the academic year so it is added to existing funding. Once again, Federal loans will require the student going to their award letter to accept or reject funding.