FACULTY FLASH
Adjunct Faculty Newsletter/October '18 No. 2
In This Issue
1. Important Dates
2. Adjunct Resources
3. Spotlight
4. Compliance Corner
5. Views from Adjunct Faculty
6. Recognition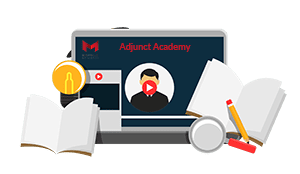 Where does the time go? I can't believe we are already into the second eight weeks of the fall! We hope all is going well in your courses and that you are able to implement some of the ideas and concepts from the Adjunct Academy into your teaching. If you have suggestions for other ideas/topics/concepts to include in the Adjunct Academy, please contact Laura Ross in the Center for Teaching and Learning (lross@maryville.edu) so that we can incorporate them.
In this newsletter, please pay particular attention to the Spotlight feature on Title IX Reporting – especially regarding student pregnancy. The response outline in the feature is mandated by law and university policy, so we need to be sure that everyone is aware of and adhering to these key expectations. If you have any questions about the expectations, please do not hesitate to reach out to Karlla Dozier or me.
Also in the "Views from Adjunct Faculty" section are two wonderful blog posts from Denise Pearl and Christina Branson, both of whom are lauded by their students as excellent in facilitating discussions and providing feedback. We hope their ideas and perspectives are helpful to you. If you have some "Tricks of the Trade" you would like to share with other adjunct faculty, please contact Laura Ross and we will add you as a contributor to a future issue of the newsletter.
Finally, this is, unfortunately, often the season of identifying or suspecting incidents of academic dishonesty. If you have concerns about a student's work, check out the procedures and documents on the portal for how to address these allegations of academic dishonesty; we and your program directors are available to support you as you address your academic concerns.
Wishing you the best for the remainder of the fall!
Tammy M. Gocial, Ph.D.
Associate Academic Vice President
Click Here to Learn More About the Adjunct Academy

The Adjunct Academy also offers numerous tips on engaging with students in the online and on-ground environments as well as key policy issues with which all adjunct faculty should be familiar (Title IX, working with students with disabilities, attendance, and timeliness of submitting grades).

The Adjunct Academy is REQUIRED for all new adjunct faculty and is highly encouraged for all returning adjunct faculty as the number of resources and teaching tips included are incredibly beneficial for anyone teaching at Maryville.
Important Dates
Nov. 19 – 25: Thanksgiving Holiday – No DAY classes
Nov. 22 – 25: Thanksgiving Holiday – UNIVERSITY closed
Dec. 13: Final grades due for classes ending Dec. 10
Dec. 14: Full semester/2nd 8-week courses end
Dec. 14: All-Campus Holiday Party
Dec. 20: Final grades due for Full Semester/ 2nd 8-week courses
---
Faculty Council Meetings
​
Adjunct faculty are welcome to attend and participate in the Faculty Council meeting on Nov. 28 from 4 p.m. to 5:30 p.m. in ABH 3245 (please note that only elected representatives have voting rights for the council).
Teaching and Learning Colleagues (TLC) Coffee and Conversation
Please join TLC every Monday from 10 a.m. at Starbucks on campus. Drink coffee and discuss your teaching and learning ideas!
11/5: Ashlyn Cunningham – More than "Read the Chapter" – Student Prep for Active Learning
11/12: Rebecca Dohrman – Using Escape Boxes to increase engagement
11/19: Bonnie Stegman – Creating interactive modules
12/3: Kyra Krakos – Narrative as a teaching tool
Academic Calendar
CTL Calendar
Spotlight
Dear Adjunct Faculty,
What is Title IX, and Why Does It Matter To Me?
Title IX states: "No person in the United States shall, on the basis of sex, be excluded from participation in, be denied benefits of, or be subjected to discrimination under any educational program or activity receiving federal financial assistance."
What falls under Title IX?
– Sexual Harassment
– Sexual Violence/Assault
– Intimate Partner Violence
– Stalking
– Pregnancy or Parenting
As an instructor, Title IX policies can affect you in multiple ways. The most common are the following:
Scenario #1: A student may come to you recounting an incident that falls under Title IX and may request that you keep the situation confidential. What should you do?
Scenario #2: A student may reveal she is pregnant and would like extensions on assignments after the birth of her baby. What should you do?
In addition to the law, Maryville University has its own policies designed to protect YOU and protect our STUDENTS.
In Scenario #1, the suggested action would be to:
Stop the student before they continue with what they are about to tell you and say, "It sounds like you are about to tell me about a situation that falls under Title IX. You should know that I am a MANDATORY REPORTER and am required by law to report to Karlla Dozier what you tell me. If you would like to speak with someone confidentially, I can refer you to one of our confidential reporters, but I recommend we report to Karlla Dozier today so she can properly advise you and provide you with resources and support."
In Scenario #2: Because pregnant students are protected by Title IX and have a right to an education free from bias, you must comply with Title IX policies by following these steps:
1. You and your student should report this student's pregnancy to Karlla Dozier for resources and guidance as you and your student navigate the Title IX process. Do NOT make any unilateral decision regarding this student's requested accommodations.
2. After connecting with Karlla, an absence plan can be developed (click here: this absence plan example is specific to nursing). This developed plan will be approved by academic advisors and/or program directors.
Note that accommodations for pregnant students can include, but are not limited to: excused absences, deferred or delayed tests and quizzes, time off for medical issues related to pregnancy. You have Maryville's support in order to comply with Title IX policies and procedures; working closely with Karlla to navigate the response is essential so that we ensure we are in compliance with Title IX expectations.
TL;DR (too long; didn't read) – Contact Karlla Dozier!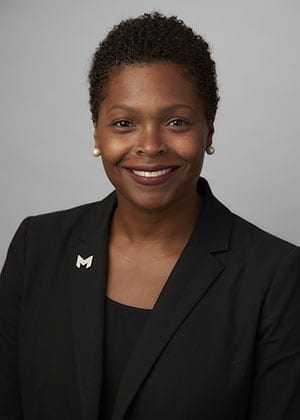 Karlla Dozier
Assistant Dean for Compliance and Recruitment/Title IX Coordinator
Donius University Center 110
Phone: 314.529.9981
Email: kdozier@maryville.edu

Views from Adjunct Faculty
Meaningful Student Feedback
Feedback creates a connection. When students submit an assignment, participate in a discussion, or deliver a presentation, our feedback provides an opportunity for collaboration between student and instructor. So how can we maximize this opportunity to make a meaningful connection with our students?
In reflecting on the qualities of connective feedback, there are a few features that stand out to me. I like to start my feedback with positives and build from there. People enjoy hearing what they are doing well. Leading with the positive elements can create an important foundation for your feedback.
We also want to address areas of improvement. When I think about delivering notes for improvement, I work to be specific. I also try to be thoughtful with how I frame this message. For example, I tend to use various phrases in my feedback:
I encourage you to ___.
One recommendation would be ___.
Think about ___.
One idea for strengthening ___ is to ___.
Your next steps could be ___.
Going further into being specific with both positive feedback and notes for improvement, I think there is value in moving our comments to the next level beyond "great" or "good work." When we are more explicit with our feedback, students learn more from it. This is also a prime opportunity to intentionally connect feedback to the objectives of the assignment. In what ways did students meet or exceed certain objectives? They can build on these types of comments. In what specific areas could they improve? How? I have found that creating and using a rubric to guide my feedback helps me to be more specific and align my comments with the essential elements of the assignment.
I have also found that impactful feedback is timely. Students are continually building on what they are learning and doing in the classroom. Giving feedback sooner allows the students to reflect on their learning when it is fresh, as they are moving into new learning.
Our words that we say and write impact our students, their learning, and their experience at Maryville. Through giving relevant and constructive feedback, we can make their learning experience more meaningful and make these connections truly matter.
Student Engagement in an Online Course
In 1994, I taught my first set of classes as a high school mathematics teacher in central Illinois. Some of my favorite teaching tools at that point were an overhead projector and chalk. Boy have times changed! I did not envision that in the future, my teaching would shift to an online platform and that I might even enjoy this format! After teaching in a hybrid model at Maryville since 2011, I taught my first online course in 2015 and survived! I have to admit that I was skeptical at first; however, I can honestly say that I have enjoyed teaching a variety of online courses for undergraduate and graduate students over the past few years. Here are some things I have discovered that have positively impacted the teaching and learning experience.
Top 10 Ways to Foster Engagement with Students in an Online Course:
USE THE STUDENT'S NAME. Yes, this may sound basic, but using the student's name in all interactions with the individual (discussion board, emails, essay feedback) adds a personal touch.
CREATE A VIDEO INTRODUCTION OF YOURSELF. By creating a video introduction of yourself, the students will be able to get a better picture quite literally of who you are and what you bring to the course. Quick tip: be as succinct as possible while offering interesting information about yourself, your qualifications, and what you love teaching about your course. Kaltura is easily accessible through the "More External Tools" option in Canvas; contact Learning Design and Technology (learn@maryville.edu).
RESPOND TO EACH STUDENT IN THE INTRODUCTORY DISCUSSION BOARD. When students are introducing themselves through an initial discussion board, respond to each student, with the goal of making an individual connection. For example, if a student mentions that she has a dog through the introduction, I might describe my dog in the reply to her post. Of equal importance, take note if the student prefers a nickname or other name than the official one listed on the course roster so you use their preferred name in all of your communication.
POST AT LEAST ONE ANNOUNCEMENT WEEKLY. Utilize weekly announcements as a way to communicate with the whole class in an efficient manner. Quick tip: Make sure their notification settings are set so students receive notifications in their email.
ENCOURAGE STUDENTS TO POST IN A GENERAL DISCUSSION BOARD rather than just email communication. Often, another student will have the same question. Related, the posting of questions encourages the practice of asking more questions!
GIVE PERSONAL FEEDBACK ON ASSIGNMENTS. Don't rely on giving numerical feedback on assignments. The written feedback on assignments for the course presents an important way to communicate and build rapport and promote growth with your students.
USE VIDEOCONFERENCING FOR ALL STUDENT MEETINGS. Skype for Business is fairly user-friendly, so encourage your students to use this tool. Adding the aspect of a video to a meeting with a student seems to accelerate the rapport-building process. Quick tip: remind students to turn their cameras on! If you have any questions about using this platform, contact Learning Design and Technology (learn@maryville.edu).
ORGANIZE AT LEAST ONE SYNCHRONOUS MEETING DURING THE COURSE. Offering a time for the students to join a synchronous class is an excellent strategy for encouraging the students to connect with you as the instructor and to connect with one another. Know that not all of the students will be able to attend and use the technology of Kaltura to record the synchronous meeting so that students who cannot attend the live session can still benefit from the meeting by watching the recording.
PERSONALLY INVITE STUDENTS TO OFFICE HOURS. If a student is struggling with a certain topic or assignment, it is helpful to send a specific invitation to the student to "stop by" during office hours. This extra encouragement just might motivate the student to take action!
SHOW YOUR EXCITEMENT FOR THE COURSE TOPICS. Be sure that your excitement for the material shows through in your communication. This could be through the use of capital or bold letters, through punctuation, and through images inserted with the text. If you are having fun teaching and facilitating the course, the students should be able to sense this!

Denise Pearl, Adjunct Instructor – Psychology and Higher Education Leadership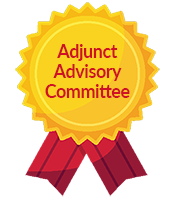 Christi Branson
Tiffany Lang
Michelle Carter
Tim Burke
Evan Bronstein
Chris Dufner
Lisa Sitler
Kristen Wellinghoff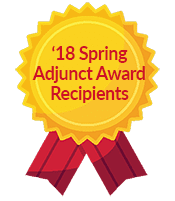 Larry Albers, Simon School of Business
Roma Bordewick, Walker College of Health Professions
Annette Kennedy, Walker College of Health Professions
Kevin Beckner, School of Education
Guodong Li, College of Arts and Sciences
Christina Branson, College of Arts and Sciences
Center for Teaching and Learning
School of Adult and Online Education