Abe Gootzeit
---
Real-World Lessons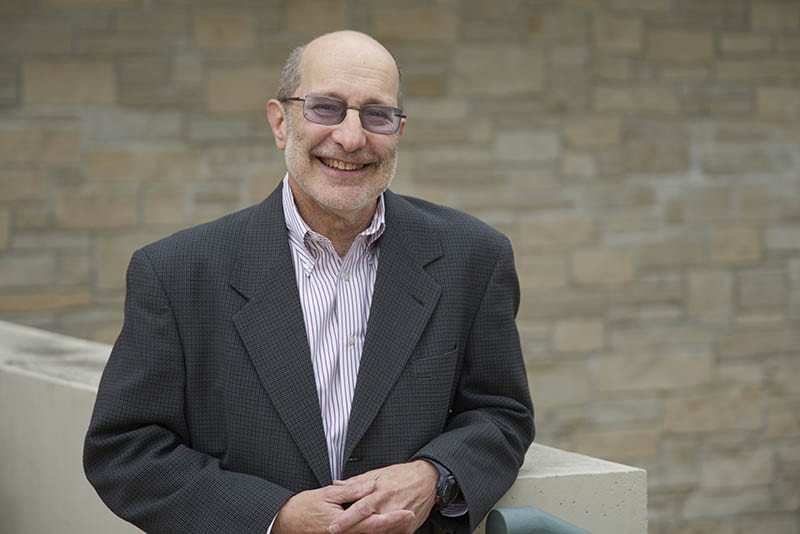 Becoming an actuary is a long process that involves passing nearly a dozen credentialing tests over the course of about eight years. To help students prepare for all those multiple-choice questions, many actuarial science courses focus on facts and figures, but sometimes overlook abstract skills that actuaries also need.
"When they leave this campus they will find out that the answers to business problems are not found from a, b, c and d, which is exactly what all the actuarial science examinations say the answers are," says Abe Gootzeit, assistant professor of actuarial science at Maryville University. "We need better interpersonal and strategic skills. We need to think more broadly and have a better business perspective."
When it comes to the business side of the actuarial industry, few people have a deeper understanding than Gootzeit. His 40-year career recently ended when he retired from Reinsurance Group of America (RGA), where he was senior vice president. He has also been an industry consultant and formerly served as vice president of the Society of Actuaries.
Although Gootzeit hadn't been on a college campus for four decades before joining Maryville's faculty, his business experience has proven a powerful teaching tool. Whenever possible, he has students work in groups on projects that mimic real-world scenarios. For example, students in his Risk & Insurance class have determined the financial risks of Super Bowl advertising and of the Penn State scandal.
"When I learn from Abe, I don't feel like I'm learning in a classroom. It feels more like I'm learning real-world skills in a job," says senior Isaac Shields, an actuarial science major. (Gootzeit insists his students call him Abe.) "In a lot of classes, when high-level concepts are introduced you have to just hope you can understand the explanation as the professor gives it, but Abe almost always has very clear real-world explanations."
To further help his students prepare for life after college, Gootzeit gives course credit for a LinkedIn profile, resume update and mock interview. He also asks representatives from Maryville's Office of Career and Professional Development to speak with his classes.
"Abe also wants us to succeed as we start our careers after Maryville, and uses his courses to make us more well-rounded candidates for future internships and full-time jobs," says senior Kristen Kenney, actuarial science major.
Gootzeit also leverages his industry contacts to bring heavy hitters to the campus for career days and to speak to his classes. His new senior-level course, "Topics in Actuarial Science," features 12 industry leaders from around the country as guest lecturers.
"One of the strong contributions I can make is to bridge the gap between university and industry, and help them understand what it takes to be a really successful candidate as opposed to just a successful student," Gootzeit says.