Steven Coxon
---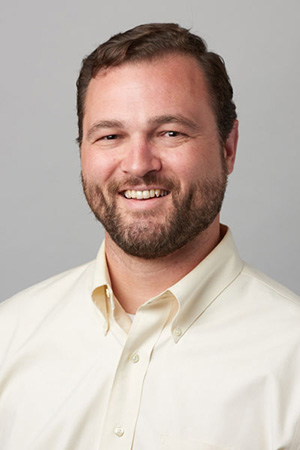 Contact
To arrange an interview, contact Marci Sullivan: 314.529.9340.
Areas of Expertise
Programs
Dr. Coxon is the founder and executive director of the Maryville Summer Science and Robotics Program for High Ability Students which serves more than 300 students ages 4-15 annually with 50 courses in science, technology, engineering, art, and math with a focus on robotics. Dr. Coxon serves as principal investigator and director of the grant-funded Maryville Young Scholars Program which serves 90 high ability elementary children from groups traditionally underserved in gifted programs and operates in four elementary schools across two districts. The program has resulted in a new alternative gifted identification state policy pilot.
Current Research
Developing spatial ability and creativity in pK-8th grade students to increase potential for science, technology, engineering, and math fields is Dr. Coxon's primary research interest.
Recent Publications
Dr. Coxon is the science education columnist for Teaching for High Potential and the book review section editor for Roeper Review. He has given more than 30 juried national presentations and is the author of more than 25 publications including:
Coxon, S. V. (2014). On the edge of chaos: Robots in the classroom. Ambrose, D. & Sriraman, B., (Eds.). A critique of creativity and complexity: Deconstructing clichés. Rotterdam, Netherlands: Sense.
Coxon, S. V. (2013). Serving visual-spatial learners. Waco, TX: Prufrock.
Coxon, S. V. (2012). Innovative allies: Spatial and creative abilities. Gifted Child Today, 35(4), 277-284.
Coxon, S. V. (2012). The malleability of spatial ability under treatment of a FIRST LEGO League simulation. Journal for the Education of the Gifted, 35(3), 291-316.
Kim, K. H., & Coxon, S. V. (2013). The creativity crisis, possible causes, and what schools can do about it. In J. B. Jones. & L. J. Flint (Eds.), The creative imperative: School librarians and teachers cultivating curiosity together. Santa Barbara, CA: Libraries Unlimited.
Senne, J., & Coxon, S. V. (under review). Architecture: A nexus of creativity, math, and spatial ability. Submitted to Gifted Child Today.