Maryville Talks Books – Reza Aslan
---
Ethical Society of St. Louis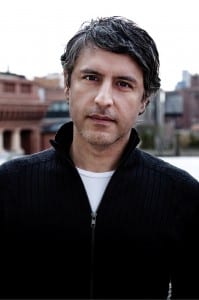 Lecture, Q&A, and Book Signing
Tickets: zealot.brownpapertickets.com
From the international bestselling author of No god but God comes Zealot: The Life and Times of Jesus of Nazareth, a fascinating, provocative, and meticulously researched biography that challenges long-held assumptions about the man we know as Jesus of Nazareth. Reza Aslan sheds new light on one of history's most influential and enigmatic characters by examining Jesus through the lens of the tumultuous era in which he lived: first-century Palestine. The result is a singularly brilliant portrait of a man, a time, and the birth of a religion.
Books will be available for purchase courtesy of Left Bank Books.
For more information, contact Chris Hollenbeck; 314.529.6854.
Maryville Talks Books features lectures by noted authors. Admission is typically free and open to the public. Seating is open on a first come, first served basis.

maryville.edu/maryville-talks-books
facebook.com/maryville-talks-books