Sandy Ross
Professor of Physical Therapy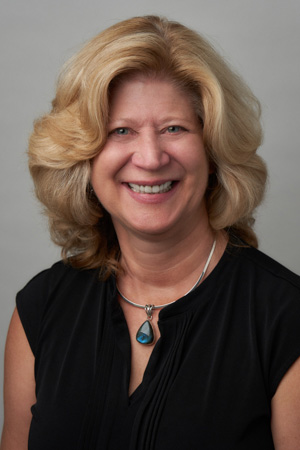 Phone:
Work
314.529.9513
Email:
sross@maryville.edu
Education
BS in Physical Therapy, Maryville University
Doctor of Physical Therapy, Massachusetts General Institute of Health
Masters of Health Science, Washington University
Certified Clinical Specialist in Pediatric Physical Therapy – APTA
Courses Taught
Kinesiology I & II, Research Methods, Research Proposal I & II, Research Symposium, Functional Development, Advanced Assessment
Research Interests
Pediatrics, especially cerebral palsy, gait analysis
Selected Publications
Ross SA, JR Engsberg 2007. Relationships between spasticity, strength, gait, and GMFM66 in persons with spastic diplegia cerebral palsy. Archives of Physical Medicine and Rehabilitation. 88:1114-1120.
Ross, S.A, J.R. Engsberg. 2002. Relation between spasticity and strength in individuals with spastic diplegia cerebral palsy. Developmental Medicine & Child Neurology. 44 p. 148-157.
Ross, S.A., J.R. Engsberg, K.S. Olree, T.S. Park. 2001. Quadricep and hamstring strength changes as a function of selective dorsal rhizotomy. Pediatric Physical Therapy. 13:1 p. 2-9.
When I'm Not Teaching
I enjoy being outdoors, snow skiing and traveling with my family.