Rawlings Sport Business Management – Early Access Program
---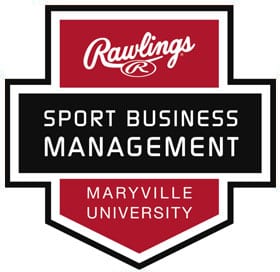 The Early Access program allows students to accelerate progress toward an MBA. During their senior year, qualified students can take up to 12 credit hours at the graduate level, with the hours applied to both the bachelor's and master's degree. The bottom line: Early Access saves you time and money.
Admission Requirements
If you're interested in joining our Rawlings Sport Business Management program, you need to meet the general admissions requirements for the university.
For More Information
To learn more about the Rawlings Sport Business Management program, e-mail rawlingssportbusiness@maryville.edu.
Keep up to date with the Rawlings Sport Business Program
Facebook@Rawlings Sport Business Management Program at Maryville University
If you are a high school student and would like to learn more about summer opportunities, check out our Sport Business Management Summer Institute.