Faculty
---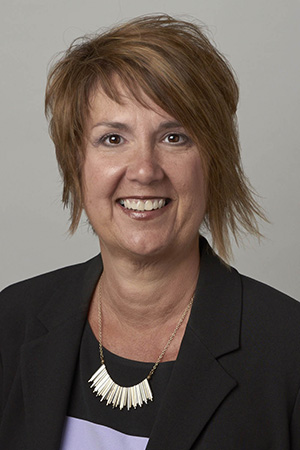 Shirley Ashauer, Ph.D.
Director of Organizational Leadership & Development Graduate Program
Assistant Professor of Psychology & Organizational Leadership
Teaching Interests: Change Leadership, Conflict & Negotiation, Group Dynamics & Development, Organization Development, Organizational Behavior
Research Interests: Team processes and development, conflict, learning processes in organizations, leadership development
Professional and Educational Background:  Dr. Ashauer has 20 years of professional experience in business leadership as well as in leadership and organization development. She provides leadership and organization development consulting services to for-profit and non-profit organizations with an emphasis on change leadership, teams, and conflict.  Dr. Ashauer has a Ph.D. and M.A. in Industrial and Organizational Psychology from the University of Missouri – St. Louis and a B.S. in Business Administration from Southern Illinois University – Edwardsville.  She serves on the St. Louis Organization Development Executive Advisory Board, and is an active member of the Academy of Management, Society for Industrial and Organizational Psychology, and Organizational Behavior Teaching Society.