Faculty
---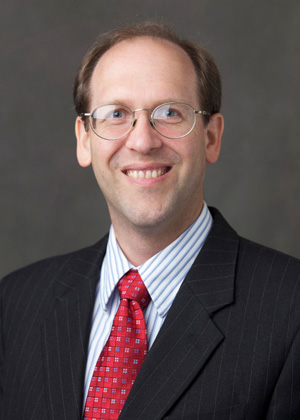 Davis Brown, J.D., LL.M, Ph.D.
Program Director of Legal Studies/
Assistant Professor of Political Sciences
College of Arts & Sciences
Reid 3365
Dr. Brown received his J.D. from New York University School of Law in 1994, his LL.M. in international law from George Washington University in 2003, and his Ph.D. in international relations from the University of Virginia in 2012. He has been admitted to practice in Mississippi and the District of Columbia, and before the U.S. Court of Appeals for the Armed Forces. Dr. Brown practiced as a military judge advocate, and in private practice in and around Washington, DC. His legal experience includes criminal law, insurance claims, trusts and estates, litigation, medical malpractice, contract law, labor law, international law, and the law of armed conflict.
Phone: 314-529-9596
E-Mail: dbrown7@maryville.edu
---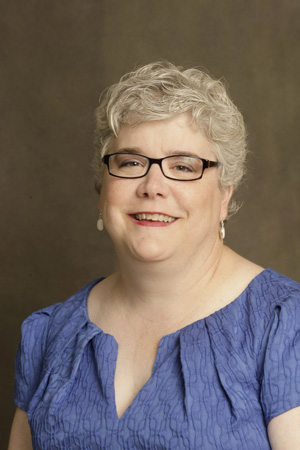 Mary Carol Parker, J.D.
Assistant Professor of Legal Studies
College of Arts & Sciences
Reid 3314
Dr. Parker received her Bachelor of Science in aerospace engineering from Parks College in 1986 and her Juris Doctor from St. Louis University School of Law in 1991. Her practice focused on civil defense trial work and representing clients throughout Missouri and Illinois. She is a member of the Missouri and Illinois bars. She is also admitted to practice in the United States Supreme Court, the United States District Court of the Eastern District of Missouri, the United States District Court of the Central District of Illinois and the United States District Court of Southern District of Illinois. Dr. Parker is a faculty member of the National Institute of Trial Advocacy and Louisiana State University Paul Hebert School of Law Trial Advocacy Program. She teaches advocacy throughout the United States and Canada. She is currently President Elect of the American Association for Paralegal Education. Dr. Parker teaches Introduction to Law, Law and Technology, Legal Research and Writing I and II, Civil Litigation, Advanced Civil Litigation, Employment Law, Legal Ethics and Interviewing, Senior Seminar, Internship, Law in St. Louis and Special Topics in Law.
Phone: work314.529.9457
E-Mail: mparker@maryville.edu
---
Richard B. Blanke, J.D.
Adjunct Faculty
RIchard B. Blanke is a partner in the St. Louis downtown firm of Uthoff Graeber Bobinette & Blanke. He is AV rated by Martindale-Hubbell and listed in Who's Who in American Law. His civil practice concentrates in the areas of business, domestic and personal injury litigation and appeals. He obtained a B.A. in History/Political Science at the University of Pennsylvania in 1977 and a J.D. from the University of Missouri – Columbia in 1980. He has written several articles for the Journal of the MIssouri Bar and Missouri Lawyers Weekly. He teaches Torts and Civil Litigation as an adjunct instructor for Maryville and has periodically given continuing legal education seminars for attorneys in the areas of premises liability and wrongful death. He is a member in good standing of the Missouri Bar, the U.S. Court of Appeals for the Eighth Circuit, and the U.S. District Court for the Eastern and Western Districts of Missouri.
E-Mail: rblanke@maryville.edu
Maryville University
---
Zoë Lemcovitz, J.D.
Adjunct Faculty
Zoë Lemcovitz received a Bachelor of Arts in Humanities with a minor in Philosophy from Maryville University and a Juris Doctorate from Saint Louis University School of Law. Ms. Lemcovitz practiced for over ten years in the area commercial real estate, specializing in retail leases. She is admitted to both the Missouri and Illinois bars. Her volunteer activities include membership in the Saint Louis Symphony Volunteer Association, the Maryville University Arts and Sciences Leadership Council Board and the Maryville University Legal Studies Advisory Committee. Ms. Lemcovitz teaches Real Estate, Contracts, Senior Seminar, and Internship.
E-Mail: zlemcovitz@maryville.edu
Maryville University
---
Nathan Perz, J.D.
Adjunct Faculty
Nathan Perz graduated from Truman State University with a B.A. in Philosophy and Religion (1994) and from Illinois State University with a M.A. in History (1997). He completed his J.D. at the Saint Louis University School of Law (2002) and has been a practicing attorney in St. Louis up to the present. Formerly with the Office of Missouri State Public Defender, Mr. Perz specialized in Juvenile Law, representing delinquent youth in the Juvenile Courts of St. Louis City and St. Louis County. Following this, Mr. Perz was a solo practitioner before forming the firm of Kreis, Blevins & Perz, of which he was the managing partner. Mr. Perz is currently with the Family Court of the 21st Judicial Circuit as an attorney for the Juvenile Officer of St. Louis County. Mr. Perz's areas of interest include Juvenile, Criminal, and Constitutional Law; History; and foreign affairs. He lives in Manchester with his wife and two children.
E-Mail: nperz@maryville.edu
Maryville University
---