Master of Arts in Organizational Leadership and Development
---
Innovative Leadership Education

What is Organizational Leadership and Development?
The Master of Arts in Organizational Leadership and Development is a unique interdisciplinary program that provides graduates with a foundation for the new skills needed to be successful in today's world.  Graduates develop competencies in change leadership, conflict management, evidence-based decision making, and building effective teams. Relative to an MBA program, the M.A. in Organizational Leadership and Development focuses on general management practices and people processes in organizations rather than business processes and systems.  Graduates learn to apply the best and most current evidence-based practices from business and psychology to innovate, drive results and improve work group and organization effectiveness.
What Can You Do with an M.A. in Organizational Leadership and Development?
Graduates will be uniquely prepared for entry or advancement in one of the many fast-growing areas of:
General Leadership and Management
Organization Consulting
Human Resources/Organization Development
What Skills and Capacities Can You Expect to Develop?
Upon completion of the Organizational Leadership & Development master's degree, you should be able to:
Think critically and reflectively
Be an effective change agent who can impact real, sustainable positive change
Improve the capacity to see things from multiple perspectives through co-inquiry
Make informed decisions using evidence-based methods
Apply ethical principles for socially responsible leadership
What are Requirements for Admission?
How does Rolling Admission Work?
The M.A. in Organizational Leadership and Development offers a rolling admission so that students can be admitted into any semester. Applications are reviewed as soon as all supporting documents have been received. For more information, please feel free to contact us, schedule a campus visit, or visit our admission web page.
---
For more information, please contact: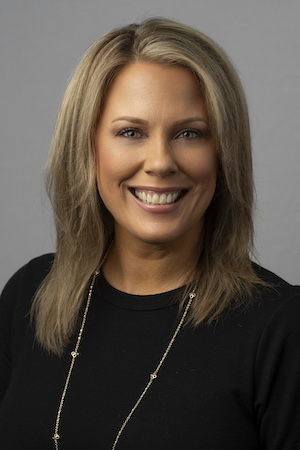 Crystal Jacobsmeyer
Assistant Director/Visit Coordinator
Gander 103
Phone:
Work
314.529.9654
Email:
cjacobsmeyer@maryville.edu
---