Undergraduate Research Scholars Program
---
Program Description
UGRS provides support to undergraduate students and faculty who work collaboratively to complete a research project during the summer. The student assumes a central role in the
design and execution of the project in partnership with a faculty mentor. For 2012 the program will provide support for six student/faculty partnerships. Student researchers will receive stipends of $1,500 and faculty mentors $1000. Student researchers will also qualify for student housing if needed through July 31, 2012.
Undergraduate Research
Undergraduate research is mentored, self-directed work that enables students to explore an issue of interest to them and communicate the results to others. The projects involve inquiry, design, investigation, research, scholarship, discovery, application, writing and/or performance to a greater or lesser degree depending on the topic. Research is more than an exploration of secondary sources; it builds on secondary sources as the foundation of an investigation that leads to new knowledge or a new perspective on or understanding of secondary sources.
Eligibility
This program is open to all undergraduate students (i.e., traditional and non-traditional) who will be returning to campus for the Fall 2012 semester. All full-time faculty members are eligible to serve as mentors.
Student Commitment
Students who receive stipends commit themselves to:
Attend a two day retreat on May 21 and 22. During the retreat, "Life on the Cutting Edge: Research in the 21st Century" participants will explore topics such as careers in research, financing research, and ethical issues in the conduct of research
Prepare for the seminar by reading Enough by Bill McKibben
Spend 20-30 hours per week for eight weeks conducting research. This work must be substantially independent; i.e., it is more than being a laboratory or research assistant to a professor
Present the results of the research project at a Maryville event in the Fall semester of 2012
Faculty Commitment
Faculty who receive stipends commit themselves to:• Mentor the student's research by collaborating with the student on defining the scope, execution, and presentation of research results
Preparing for the research seminar by reading Enough by Bill McKibben
Facilitating one of the topic presentations of the research seminar
Writing a reflective essay on what s/he gained within the discipline by participating in the program and what s/he learned about mentoring a student on a one-to-one basis
Note: Faculty members who would like to amplify this mentorship by constructing their own scholarly project around it are also eligible to apply for a Summer Scholarship from the Finch Center for Teaching and Learning.
Note: Students and faculty must complete all elements of the program, including the fall presentation, before receiving their stipends.
Application Process
Application deadline: February 20, 2012
Award notification date: March 19, 2012
Submit applications to: The Office of Sponsored Programs, Gander 206. Electronic or hardcopy applications are accepted.
Application Evaluation and Participant Selection
Applications will be evaluated on the following criteria:
Clarity of the proposal, including clear objectives and hypothesis/thesis
Clearly defined roles and expectations of the student and mentor
Strength of the research design
Significance of the research and potential to be the foundation for future research projects
Projects will be ranked based on merit.
In the event that equally worthy proposals are submitted, proposals by Bascom Honors Students will be given preference for the last two available positions
An interdisciplinary team will evaluate the submissions. Therefore, the use of discipline-specific jargon should be minimized. To assure the evaluation team understands the proposal, describe the project in lay terms and define technical terms that are required for accuracy or completeness.. The application intentionally calls for short responses. Extra pages may be attached if necessary, but should generally not be required.
Contact Information
For questions contact: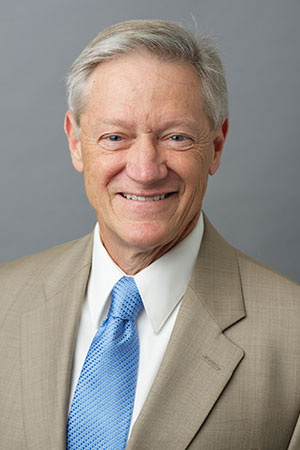 Larry Grieshaber
Director of the Office of Sponsored Programs, Professor of Health Care Management
Gander 206
Phone:
Work
314.529.9543
Email:
lgrieshaber@maryville.edu
---
Additional support for this program generously provided by the Finch Center for Teaching and Learning and Student Life.